Hey everyone I am back!
I am loving this Fall NY weather. I feel that I dress the best during this season. I bought this size medium sweater from some unknown store in the city. I was reluctant to get it because of course I thought it wouldn't fit but it did. I paired it with a black top, black leggings, and my favorite Chinese Laundry boots.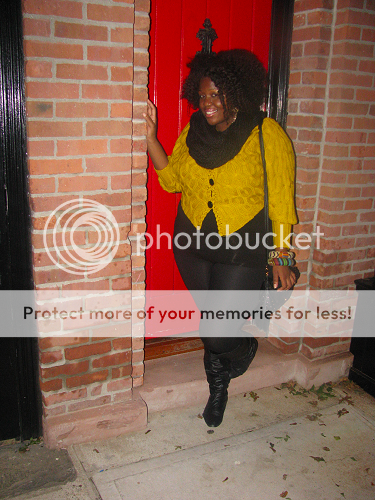 The infamous hands in the hair shot lol
To my natural hair ladies, I have not forgotten about my hair blog, please be patient with me.